Leadership & Church Staff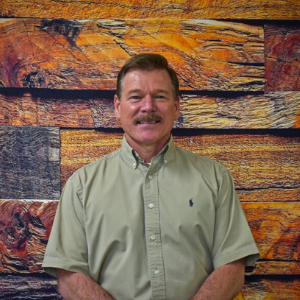 I placed my trust in Jesus Christ as my personal Savior when I was seven years of age, when I came to understand that Jesus had died on the cross and shed His blood for the forgiveness of my sins. Shortly after that I was baptized. The Lord placed an undeniable conviction in my heart to someday go into full-time ministry, although I did not understand what that meant at the time. I came from a very broken home and have truly had to rely on my Savior to lead me as a husband, father, and pastor. I have always sought mentors to to aid me in my journey and have a heart to do the same for other men.
My philosophy of ministry is that God has called me to serve Him in committed obedience and faithfulness first and foremost before He who has called me to be anything else. In addition to this, I believe that He has called me to be an ambassador of the gospel of Jesus Christ-the same gospel that was heralded some two thousand years ago on the day of Pentecost by the Apostle Peter and has continued unchanged and undaunted to this day. I further maintain that it is the purpose of the gospel as well as my appointed task, to freely offer to all mankind that through faith in Jesus Christ they may live a life released from the bondage of sin and enjoy an eternally restored and growing relationship with God.
I believe my task is carried out publicly by means of faithful preaching, teaching and administration. It is carried out privately by constant prayer, complete reliance upon God's empowerment for ministry, contemplatively examining scripture, discipling of committed individuals, and providing spiritual direction for those in need. I am to shepherd God's children as a servant-leader.
My Goal: To ignite the presence of Christ and His salvation to a lost world and to call other believers to do the same.
My model of ministry is that of a shepherd.
It is my life goal to be a spiritual servant-leader to this church family.
I have had the privilege of serving Priest River Community Church since 1997. I am ultimately responsible for all areas of teaching/preaching, evangelism, discipleship, administration, leadership development, staff oversight, counseling, ministries and missions. I arrange for weekly services, small groups, visitation, special events and pastoral care. Our key ministries include a radio ministry (10 spots a week on KYMS 89.9), AWANA (For ages 2-18), Thrift store outreach, small groups and missions. We have a campus with four buildings and have expanded our sanctuary/fellowship hall to accommodate our growing congregation. I am blessed with a loving relationship with my church family and look forward to meeting you, should you feel led to join us at PRCC.
Dee and I have been married since December, 1987. We have two daughters and a son-in-law who serve in ministry with us. Dee home-schooled the girls and is currently manager for our church's thrift store.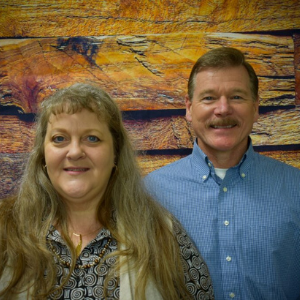 Dr. John Denney's Education:
– Bachelor of Arts in Biblical Studies, Spokane Bible College (now Moody Bible Institute) Spokane, WA, 1990
– Bachelor of Science in Biblical Education, Multnomah University-Portland, OR, 1992.
– Doctorate of Ministry-Western Seminary, 2012.
Dee Denney's Education:
– Bachelor of Arts in Biblical Studies Spokane Bible College (MBI) Spokane, WA, 1990
– Bachelor of Science in Biblical Education from Multnomah University Portland, OR, 1991.
– Master of Arts in Women's Ministry, Western Seminary Portland OR, 1995.
I grew up in a strong Christian home and came to faith in Jesus Christ at a young age, though it wasn't until my college years that I totally surrendered to following God's will for my life. The Holy Spirit has been a consistent part of my life after choosing to follow Christ and truly the helper to me that Jesus promised. The Spirit convicts me when I struggle with sin and reminds me of the forgiveness Christ purchased for me on the cross. God's Word in the Bible has come alive to me as the Spirit helps me understand the character of God and His love for me and all mankind. 
At certain times in my life, God demonstrated his powerful presence in undeniable ways to guide me, sustain me, and comfort me. His work in my heart and life, mainly through His Word, are the reason I live each day knowing my purpose and an abundant life walking with Him. Christ's death on the cross paid the penalty I owe for my sin and gives me an unquenchable hope of spending eternity in heaven with my Savior when this life ends. My love for the God who chose me and sent His son to suffer and die for me is the reason I serve Him. I want everyone to personally understand and experience the love of God the way I have.
God led me to a 27-year military career in the US Air Force where I met my wife, Lanie, and started our family of 3 kids. From the beginning of our married life Lanie and I have hosted and led small group discipleship in our home. God's work in those groups has been an essential part of our spiritual health as individuals and as a family. We have a passion to help others experience what God does in a small group of believers following the example of the first Christians found in Acts chapter 2. After leaving the service, Lanie and I fulfilled a lifelong dream as the Lord called us to full time ministry as directors of a Christian youth camp which brought us from Montana to the Pend Oreille Valley. We love spending time outdoors enjoying God's glory in the creation He made. In 2021 God led us out of camping ministry into my current role as an Administrative Pastor at PRCC.
Dee
Pastors Wife / Thrift Store Manager
Chantell
Church Administer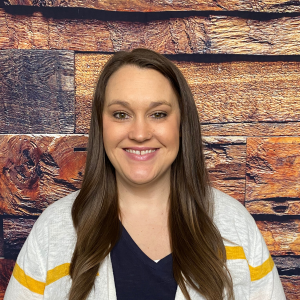 Heather
Children's Ministry Leader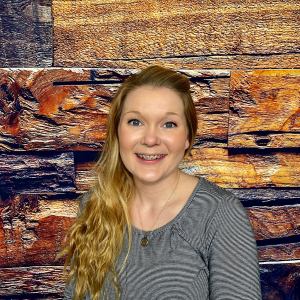 Lauren
Media Coordinator / Prayer Team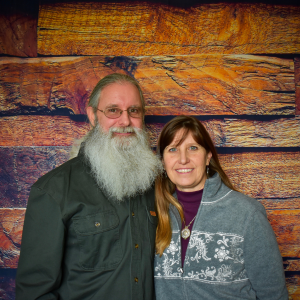 Pastor Danny & Lanie
Life Group Leaders
Sue
Women's Ministry Leader